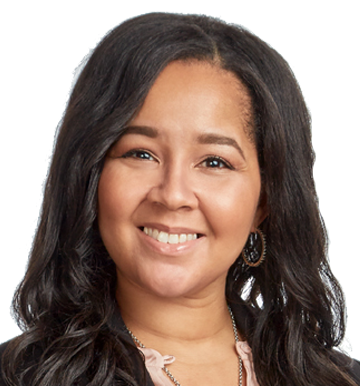 Aisha Hill
Aisha Hill is responsible for the management of the East Coast Development Team and all aspects of the mixed-use development process.  She joined Combined Properties in 2014 and is responsible for the development of the company's first mixed-use projects, Scout on the Circle and South Alex, as well as other projects in the East Coast Development pipeline.
Mrs. Hill has over 15 years of experience in real estate development and operations, of which more than ten years has been dedicated to mixed-use, including apartments, condominiums, townhomes and retail.
Formerly as the Mixed-Use Development Associate at Archstone, Aisha held a prominent role in the management of the apartment, condominium and retail components of CityCenterDC, a $900 million, 10-acre mixed-use development in the heart of Downtown Washington, D.C. 
Prior to CityCenterDC, she also served at Archstone, as an Analyst to the Chief Development Officer. Other roles held at Archstone include Contracts Manager, Operations Specialist and Project Manager.
Mrs. Hill graduated with a B.S. in Biology from Long Island University with honors and an M.P.R.E. in Real Estate Development form Georgetown University. Aisha Hill also obtained a Master's Certification in Public Health from George Washington University and an M.B.A. from The University of Phoenix.
She serves on the Board of Directors for the City of Fairfax Spotlight on the Arts.