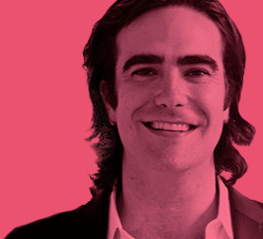 Justin Johnson
Justin Johnson is a major contributor and leader in the company's diversification into multi-family on the East Coast. He has over 12 years of real estate experience with a diverse background in development, repositioning, acquisitions, and project management. Justin develops and implements sustainable business plans for legacy retail assets recommending whether to operate as-is, reposition as retail, redevelop as multi-family, or dispose and reinvest the proceeds into existing multi-family. Additionaly, Justin leads the Acquisitions sourcing, underwriting and business plan development within the Transactions team. Dependent upon the path forward he either oversees the sourcing and hand-off of multi-family acquisitions, or manages the pre-development of mixed-use development opportunities.
Justin joined Combined in 2016 and led the efforts to pre-lease, finance, and break ground on South Alex. He managed the infrastructure prep and disposition of the South Alex townhouse lots and the acquisition of Key Towers and Broadstone Van Dorn apartments. Prior to Combined, Justin worked as Vice President of Acquisitions and Development at Brick Lane. Before Brick Lane, he was a Senior Associate at Penzance focusing on the underwriting and acquisition of office, multi-family, and mixed-use development opportunities. This followed Justin's role as a Project Manager responsible for the execution of capital improvement programs. During that time, he assisted with the entitlements, design, and construction of office developments.
Justin received his B.S.B.A. in Finance and Banking from Appalachian State University and a Master's degree in Real Estate Finance and Development from Georgetown University where he currently acts as a reoccurring capstone thesis adviser to graduate students. Justin is a member of ULI and NMHC.